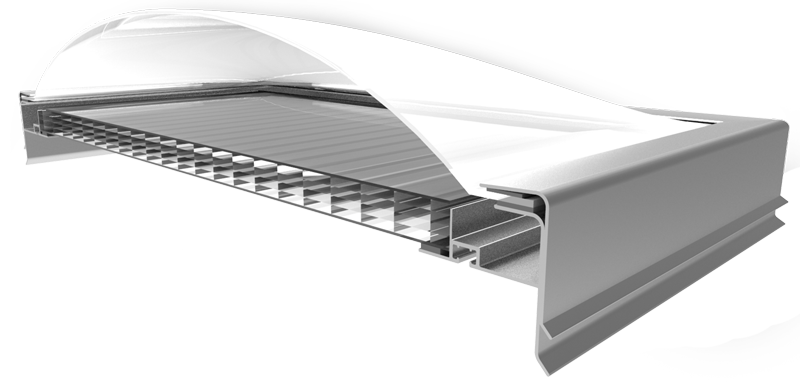 5000 Skylight
Aluminum
ENERGY STAR NFRC Rated AAMA Tested PVC FREE
Designed specifically to exceed the strictest energy code requirements and green standards
Our revolutionary frame design maximizes glazing thermal performance and minimizes curb heat loss to provide unmatched NFRC Rated thermal properties without the need for expensive nanogel fill substrate. Constructed without any of the 'red listed' materials often restricted by some green standards. Specifically, it is PVC-free.
Standard and Custom Sizes
Maximum standard sizes are limited by the availability of the polycarbonate multiwall sheets. Custom sizes available upon request. Also note that the flutes of the polycarbonate multiwall sheet must run in the slope direction.